The Boat Grotto

Marine Service Center

7111 El Cajon Blvd.

San Diego, CA  92115

Tel. 619-840-1977

Fax. 619-462-8813


The Boat Grotto | Parts Express

Need a hard to find part ? Call The Boat Grotto. We have access to thousands of parts which include standard and stocked items for the everyday boater or yachtsman as well as discontinued, aftermarket and hard to find parts for all types of marine applications.

Our nationwide network allows us access to parts from coast to coast. Through UPS, we can have  your parts shipped directly to you or to our full service marine service center in San Diego, CA for installation and or pick up. Boat and yacht owners from Alaska to Miami and from the Great Lakes to Mexico call on The Boat Grotto for all of their parts and marine equipment needs.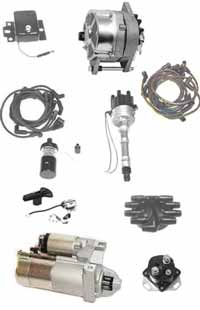 Parts Are Available To Order and In-Stock For;

Engines

Transmissions

Outdrives

Generators

Outboards

Electrical Systems

Plumbing

High Performance Engines

Trailers

Auto Pilots

Safety Systems

All Marine Applications

Most Makes and Models

Gasoline or Diesel

Distributors

Alternators

Engine Pumps

Powerheads

Gear Cases

Stern Drives

Long and Short Blocks

Manifolds

Risers and Elbows

Hoses, Belts and Pullys

Heat Exchangers

Power Trim Pumps & Motors

Mufflers

Oil Coolers

Check Stock, Availability and Cost On Any Part Now !

Simply complete our online information request form and we will contact you with the availability of your desired parts. Please be sure to complete all fields, Thank you.

Name

Telephone No.

Email Address

Description of Part

Make or Model of Part

Part Number

Will The Boat Grotto Be Installing This Part ?