The Boat Grotto

Marine Service Center

7111 El Cajon Blvd.

San Diego, CA  92115

Tel. 619-840-1977

Fax. 619-462-8813


Summer Boat Service Special

Onboard Dockside Service or at The Boat Grotto

Includes;

Complete Oil Change and State of California Disposal Fee

New Oil Filter

Chevron Supreme Motor Oil

New Fuel-Oil Water Seperator

New Marine High Energy Cap

New Marine 8mm Spark Plug Wire Set

New Marine Rotor

Thunderbolt Ignition Kit

Stainless Steel Marine Grade Spark Plugs

Check Thermostat Housing and Thermostat

Replace Thermostat Stainless Kit  ( If Required )

Check Raw Water Pumps For Leaks

Check and Tighten All Hoses and Clamps

Check Voltage and Amphere ( v.a.t. ) Test Batteries ( engine )

Check and Top Off All Vital Fluids

Start Engines, Check Shift Cables For Proper Forward, Neuteral and Reverse Action

Check Bilge Pumps and Auto Switch

$475.00 Per Motor

( Gas Only )

Call Our Office For Our Diesel Engine Pricing

All Parts Are New and Conform To Manufacturer Specifications

Price Does Not Include Parts and Tax

Most Makes and Models

*Other Restrictions May Apply - Call For Details

**Must mention this website for this special.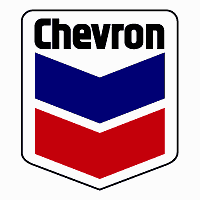 The Boat Grotto | San Diego

Uses Only The Finest Marine Grade

Chevron Lubricants

Additonal Specials

Air Conditioning Service

Outdrive "Summer" Service Special

Trailer Brakes 1-2-3 Axles

Outboard Engine Tune Up

Dinghy Service Special Up To 9.9hp

Call For Special Pricing and Additional Summer Special Offers !

Be Sure And Mention Our Website

To Receive These And Other Available Discounts On Repairs and Service

Call Us Today !