The Boat Grotto

Marine Service Center

7111 El Cajon Blvd.

San Diego, CA  92115

Tel. 619-840-1977

Fax. 619-462-8813



Honda Outboard Engines

Honda introduced the first 4-stroke outboard engine in America more than 40 years ago. Back then, we were ahead of our time. Today, we're still ahead of our time, leading the way in engineering innovations and precision manufacturing.

After all, Honda hasn't become the largest engine manufacturer in the world, without a passion for perfection. That passion has allowed us to to achieve a legendary reputation for quality and performance.

Honda also supports cutting edge research that is continually yielding more firsts in robotics, hydrogen fuel cells, racing technology and new types of lightweight jet engines. Is it any wonder that Honda outboards are so technologically advanced?

Rather than take our word, just ask J.D.Power & Associates or the National Marine Manufacturers' Association, both of whom awarded Honda "Best in Customer Satisfaction" awards for the last two years in a row.

When choosing a power source for your boat, Honda outboard engines deliver the power, fuel efficiency and reliability that will enhance your boating experience for many years to come.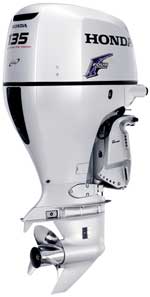 For all of your Honda marine service and repair in San Diego, call your friends at The Boat Grotto in San Diego.

We service all models of Honda outboards at our San Diego marine service center. Call for free information and estimates.