The Boat Grotto

Marine Service Center

7111 El Cajon Blvd.

San Diego, CA  92115

Tel. 619-840-1977

Fax. 619-462-8813


Pre-Purchase Inspection

Purchasing a new or used powerboat can be a major investment. Let the staff at The Boat Grotto be there to make the buying process a little easier for you. With our pre-purchase inspection we can inform you with a written report as to the condition of your desired purchase - before you make it. Find out if you are really getting your money's worth and what repairs or services will be needed before you make your purchase.

Pre-purchase inspections are available at our service center for trailerable boats or at  any San Diego marina, yard or other location with an appointment. Your pre-inspection will allow us to check systems on the boat or yacht which include but are not limited to;

Transmission or drive inspection

Charging system inspection

Plumbing system check or inspection

Navigational lighting and horn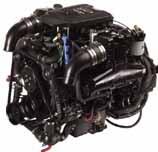 Where Your Surveyor Leaves Off - The Boat Grotto Picks Up

Surveyors generally do not perform in depth engine and mechanical operations inspections. Allow our staff to work directly with your Surveyor to provide additional inspections, reports for finance companies when needed on engine and transmission integrity as well as other aspects of your boat or yacht that surveyors do not test, check or inspect.

A Sea Trial Is A Requirement

You'd probably never purchase a used car without a test drive and your purchase of your new or used boat or yacht should include a sea trial. Hiring The Boat Grotto to come along for your sea trial will allow us to inspect your new or used boat purchase under way and check for things such as leaks or other problems before these repairs can become costly. Inspecting your boat or yacht underway is a great way to check, inspect and advise you of the operational condition of your new boat or yacht.

Schedule Your Sea Trial and Inspection Now

Making it simple is what The Boat Grotto is all about. Using our "NEW" online pre-purchase inspection request you can schedule up to 72 hours in advance for an "On the Water-Sea Trial" inspection or inspection at our service shop in San Diego.


Pre-Purchase Inspections Start At $9.00 Per Foot ! !

Inspections include;  Written report, Digital photos, Estimate if repairs are needed and

up to (.90) minutes of time for a pre-arranged sea trial.

Name

Email

Telephone No.

Make & Model of Boat or Yacht

Year of Boat or Yacht

Legnth of Boat or Yacht (LOA)

Service Requested

Date Requested

Time Requested

(Include AM or PM)

Location of Inspection

All appointments will be confirmed via email or telephone. Submitting a request for a particular date and or time is not a guarranty that the time and or date is available. A deposit and or pre-payment may be required

to schedule your inspection. All payments for inspections are by credit card or cash unless check is approved

in advance with the office prior to the technician arriving, Thank you.